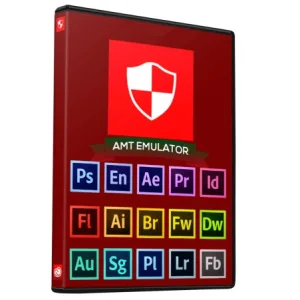 amtEMU is an Adobe software patcher that activates any of the adobe's software ( i.e. Photoshop cc, Illustrator cc, InDesign cc, Acrobat cc, Dreamweaver cc, Premiere Pro cc, After Effects cc, etc.)
The Activator works with almost every adobe software and is very simple to activate. The time taken by the software is atmost 10 seconds.
We are providing a download link in the page below to let you download the Adobe all in one activator and use its all features.
Adobe All in one patch download Link :
List of Adobe Software it can Activate:
Adobe Photoshop
Adobe Illustrator
Adobe InDesign
Adobe Acrobat
Adobe Dreamweaver
Adobe Premiere Pro
Adobe After Effects, and many more.
Directions to use the Activator:
First, Download the Activator from the links provided above.
After downloading the activator, run the activator by Double Cliking it. (assuming that you have already installed the adobe application you wan to activate)
When the patcher dialogue box opens, Select the Application from the list of adobe applications.
As soon as you have selected the version and application, Click Patch.
Sometimes it doesn't finds the amtlib file automatically, so it asks for the location of the file. Just go to the Adobe folder in the Program Files in C:\ Drive then find the folder of the adobe application e.g. Adobe Illustrator, Double Click the folder, select the amtlib.dll and select OPEN.
As soon as you get the Successful message your application is activated.
Note:The Activator is only for the educational and informational purposes. If you are using the applications for commercial use please buy the liscence form the Official Website.