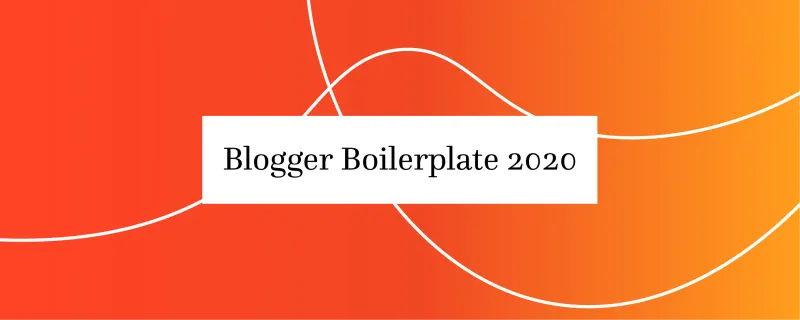 Boilerplate for Blogger Template is the rarest thing, blogger web developers would find on the Internet. When was searching for it, I found a boilerplate for blogger theme which was very old and was not updated since years. So I decided to make a new one on github by removing bugs from the old one while updating the dependencies versions. By updating the dependencies I had to update the old incompatible code in the boilerplate project.
The project is now updated and is working fine and is creating the "template.xml" file as an output file, that can be uploaded on blogger.
The Boilerplate has the important components of the blogger template only. In order to make it easy for developers to develop the template from scratch. And further take the template to its best.
Get the Blogger Boilerplate from Github with the link below:
Blogger Boilerplate