We have been aware of an increasing number of cyberattacks. Not wasting time too much in the intro part let us dig straight inside this as we know every millisecond matters the most for the GEN Z.
What is Cybersecurity?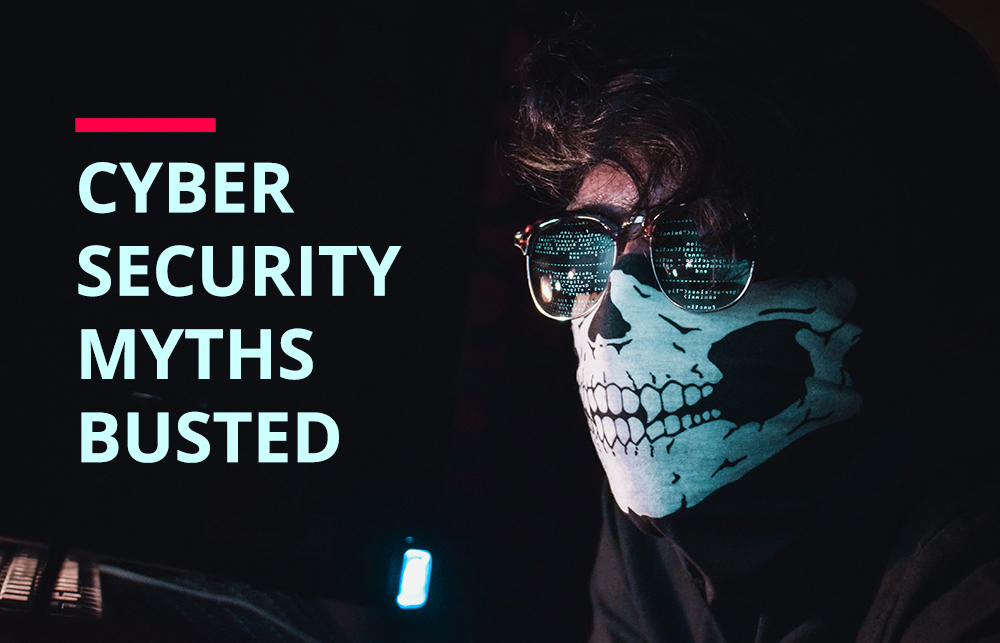 From a layman's point of view, cybersecurity is the process of defence from malicious attacks in order to protect/safeguard computers, servers, networks and data.
However, from an expert's point of view, it is a protection of internet-connected systems such as software, hardware and data from threats.
Why is cybersecurity is important?
With the passage of the new technological world, we are noticing cyber attacks over sensitive and confidential data made it crucial.
What are Types of Cyber Security?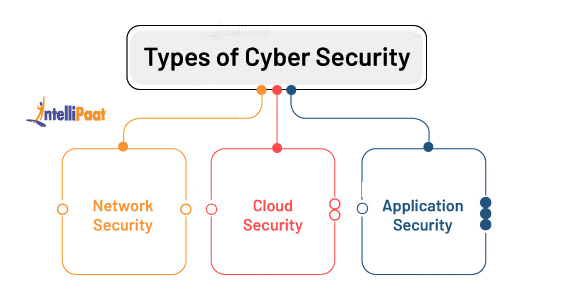 Cyber Security is just an umbrella term that comprises various layers of security undertakings to secure data from cyber threats. Let's have a look at the types of Cyber Security in this section.
Network Security:
Network security is the type of cybersecurity in order to have full-fledge control over the traffic inside the network for keeping in consideration that the company's integrity, reliability and usability can be safeguarded. We can protect by installing vital software, firewalls, anti-virus, VPN, IPS, anti-spyware etc for the protection against cyber attacks.
Cloud Security
Modern-day, IT companies are on the path of relocation of offline data to online, in order to reduce operational costs. Moving offline data to online made it vulnerable to hackers. This process involves safety measures crucial between customers and cloud providers. The well-known cloud providers such as AWS, GCP, and Azure are ready to provide you with a secure infrastructure.
Application Security
Whenever any application launch is happening in the market, cybercrime is the most vulnerable thing to the specified application. In order to protect the data, there are certain tools and methods that are used to controlled access to app and data. Moreover, it is suggested to secure the app during the development and deployment phases.
How many types of cyber threats?
Are you aware that Cyber Security threats come in different types? Below are the list of different Cyber Security threat types:
Phishing and Spear Phishing Attacks
Man-in-the-Middle (MitM) Attack
SQL Injection
Cross-site Scripting (XSS) Attack
Denial-of-Service (DoS) and Distributed Denial-of-Service (DDoS) Attack
Password Attack
Drive-by Attack
Ransomware Attack
Eavesdropping Attack
Latest Cyber Attacks
The Era of Technology has come form Education to Food and Staying, for everything we pay with our mobile phones, that gradually increased risk of cyber attacks. Here is a list of some of the major cyber-attacks that took place in Q1 2021.
Channel Nine
Australian broadcaster Channel Nine was hit by a cyber attack on 28th March 2021.
Harris Federation
In March 2021, the London-based Harris Federation suffered a Ransomware attack.
CNA Financial
One of the most prominent cyber insurance firms in the US CNA Financial suffered a ransomware attack on 21st March 2021.
Florida Water System
A cybercriminal attempted to poison the water supply in Florida.
Microsoft Exchange Mass Cyber Attack
A mass cyberattack affected millions of Microsoft clients around the globe.
Airplane Manufacturer Bombardier
A popular Canadian plane manufacturer, Bombardier, suffered a data breach in February 2021.
Computer Maker Acer
The globally renowned computer giant Acer suffered a ransomware attack.
University of the Highlands and Islands
A cyber attack targeted the University of the Highlands and Islands.
Sierra Wireless
On 20th March 2021, the multinational IoT device manufacturer Sierra Wireless was hit by a ransomware attack.
Accellion Supply Chain Attack
Security software provider Accellion fell victim to a breach targeting its file transfer system FTA.
Myths:
Here are 10 cybersecurity myths you need to stop believing right now:
My business is too small for a Cyberattack, I am safe.
This is one of the most prevailing cybersecurity myths that necessitate being demystified right this instant. Always be cautious. Your business is always at risk of getting hit by a cyber attack.
I have Anti-virus/Anti-malware, I am safe.
No anti-virus or anti-malware can retain your system protected from all types of cyberattacks. This software relies on a large database that has information about all the malware and viruses out there.
I have a strong password, I am safe.
Most of us think that our regular passwords are strong enough to stand against many break-in attempts. There's always a plausibility that they can be cracked or leaked in some way
My industry doesn't have any cyber threats, I am safe
Untrue! Every industry is at risk. If you are associated with the internet in one way or another then you are at risk of getting digitally attacked.
I have made the culture of Bringing your own device, I am safe.
This is the most vulnerable thing in your organization's network with a surprise of the plethora of risks. It only demands one weak link to bring cripple and take down the entire network. So, make sure that all users adhere to your cybersecurity systems before they can use their personal devices.
My cybersecurity system is PERFECT, I am safe.
No one is perfect! You can nevermore be too sure about your cybersecurity ever. Technology is progressing with each passing moment. You need to unwaveringly adapt newer cybersecurity policies and methods to avoid any catastrophes.
Threats are only external, I am safe.
Most of the cyber crimes, nearly 75% of data violations are a result of someone on the inside, says research. . A disgruntled employee, an ex-employee with animosity, or just an ignorant user on your network can confer access to your entire organization's data following in an extensive data breach. It's always a good approach to guide your employees and educate them about cyber threats.
IT department will take care of it, I am safe.
Well, normally it's the IT department's job to implement and review policies, but they can not take care of everything. The duty lies on each employee's shoulder when it arrives at cybersecurity.
I don't need tests or training, I am safe.
This could be the most dangerous and lethal myth out there. You need to constantly carry pentests Penetration tests) and evaluations to find any vulnerabilities and mend them in time.
We will see the virus right away, I am safe.
This would've signified right almost a decade ago when viruses would slow down your computer, load pop-ups, and whatnot. Carry out regular checks to find any viruses on your systems right away.
YOU ARE NOT SAFE IF YOU BELIEVE ALL UPPER MYTHS
You need to stop considering these cybersecurity myths and up your cyber defences. Unless you are continuously at the chance of being hit in the digital realm.
Article by Himanshu Sharma